No, not me, as will be obvious to anyone who knows me. But I do know some leading NLP coaches and trainers who specialise in helping teams and sports people to greater success and have worked with some big names. They are all decent and credible guys:
Ken Way
Ken's client list includes sportspeople from many different areas. He has worked with British, Commonwealth and World Champions. His experience includes working with six professional football teams (International, Premiership and Championships levels) including international players from more than 35 different countries.
I did my NLP Master Practitioner with Ken about 16 years ago. Author of Mental Mastery.
Jeremy Lazarus
I've known Jeremy for about 10 years, since he presented for us at the Richmond NLP Group. Always helpful and decent, and takes his work seriously. Jeremy is the author of Ahead of the Game: How to Use Your Mind to Win at Sport.
Here's a video of Jeremy explaining his top tips for mental strength and achieving your goals:
Jimmy Petruzzi
I met Jimmy when he did a talk for the Manchester Business NLP and Emotional Intelligence Group a while back – he's tremendously experienced and has worked with many football clubs and Olympic athletes in the UK and worldwide. Jimmy is the author of Going for Gold and Excel at Sports: Be the Best at Sports, Business & Life with NLP Neuro Linguistic Programming.
Here's a video of Jimmy demonstrating how to use the Anchoring technique from NLP on the football field: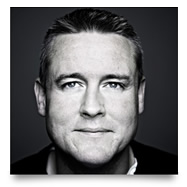 Richard Nugent
Richard's done a couple of talks for the Manchester Business NLP and Emotional Intelligence Group, which is how I know him. He is an experienced coach and has worked with a number of county FAs and leading clubs, including Liverpool, Newcastle United, LA Galaxy, Colchester United and Coventry City. He runs Success in Football', a consultancy service providing programmes and training in mental fitness. And he's written a book: Football: Raise Your Mental Game.
You're in safe hands with any of these guys. Those books again:
© 2012 – 2019, Andy Smith. All rights reserved.